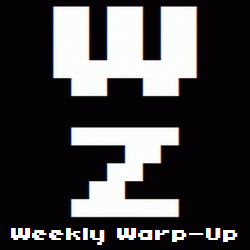 No, that's not a typo. Welcome to the Weekly Warp-Up, your weekly wrap-up of the biggest and the best articles posted at Warp Zoned this week…
It's the movie we've all been waiting for… video gaming's own version of Who Framed Roger Rabbit. It's Wreck-It Ralph and our review is now live even though it doesn't open in theaters until November 2.
Wreck-It Ralph has got a lot of people excited (I can't even turn on my TV this weekend without hearing something new about it), but there was plenty of other news this week. To get that news, all you have to do is click on the link below.
The Week in Reviews…
The Week in New Games…
Amazing Paperboy Delivers…
It's A Secret To Everybody…
And Finally…
Halo 4: Forward Unto Dawn continued to build to its epic conclusion as Episode 4 was released this week.