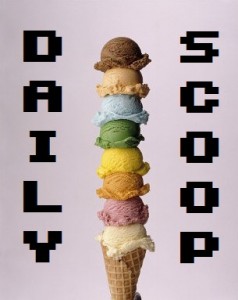 I have returned! I was gone for the last few days at MEPACon, the Mid-Eastern Pennsylvania Gaming Convention. I went just to play a lot of fourth edition D&D, but people were playing Pathfinder and other tabletop RPGs as well, and there was also an entire room dedicated to nothing but board games. We ended up playing seven mods total over three days, which was exhausting. I spent the day yesterday just trying to recover from it all! And, sadly, doing laundry. Oh, and playing Plants vs. Zombies on my iPad. Anthony found out I had never played it before and forced it upon me. Hours later, I resurfaced, and I felt enlightened.
So, what's up with the deals, you ask? Well, Amazon's having a sports game deal: Buy Two EA Sports Games, Get One Free. Oh, and that sale on Xbox 360 consoles is still going strong, so if you're like my friend, who has had six 360s red ring on him, you might want to stock up. Other than being tempted by that deal, I also really want to buy Saints Row The Third: The Full Package. Yikes! Stop it, gaming industry! I am already broke and have a huge backlog.
And now for the t-shirts!
"Dress-Up Mario" over at Shirt Punch is pretty darn adorable: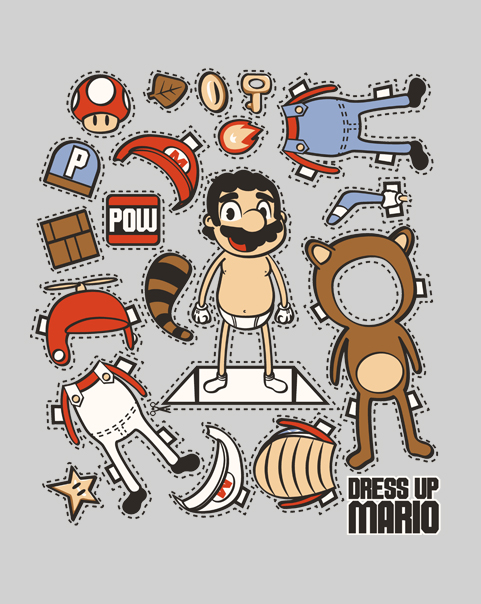 But it's not as cute as The Yetee's "Plumbers Creed:"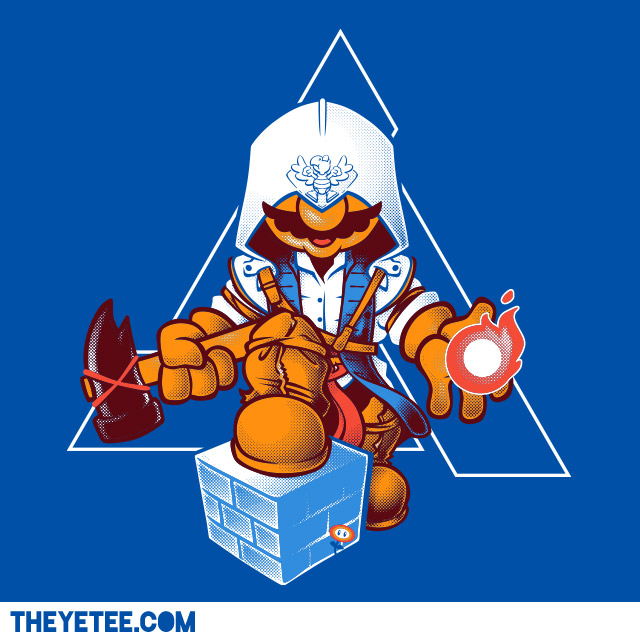 I'd like to see him jump into some hay from 50 feet up.