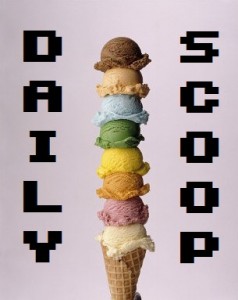 It's true – I am in love. With Qdoba veggie burritos, cuddling with my boyfriend, and live streams of kittens. I'm also in love with Friday itself. Tonight, we'll be playing Iron Kingdoms with some friends. Tomorrow, I plan on playing Sleeping Dogs forever, and then playing D&D at night. And Sunday, well, let's just say I'm not sure who in my family will still be talking to me after Sunday, because I'm bringing Cards Against Humanity to my cousin's birthday party. My grandfather may lecture me.
Let's see, what are the sales going on? Well, you might want to check out the bargain bin over at Gamefly to get some cheap used games. Bulletstorm and Dragon Age II are $8.99, and Deus Ex: Human Revolution and Homefront are $9.99, just to name a few. As the year winds to a close, what better way to pick up all those games you missed? Too bad they don't sell time…
A few cute t-shirts are up today!
First up is Shirt Punch's hilarious "Minion:"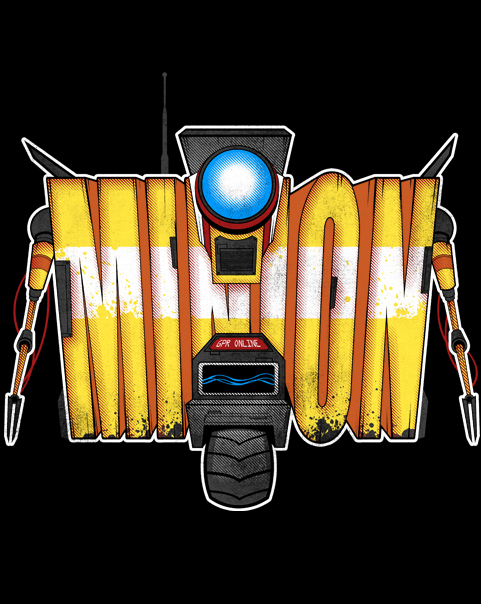 Next is "Koopa Crest" over at The Yetee: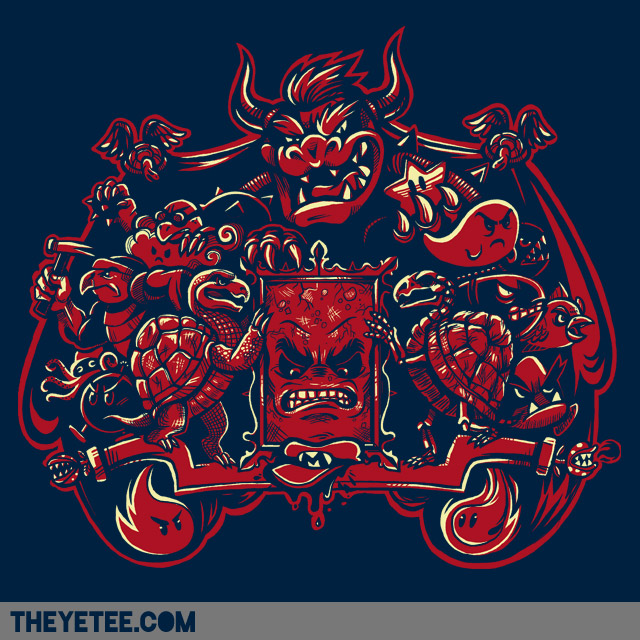 And finally, Tee Raiders has the terrific "Golden Mushroom" for all you Mario Kart fans out there: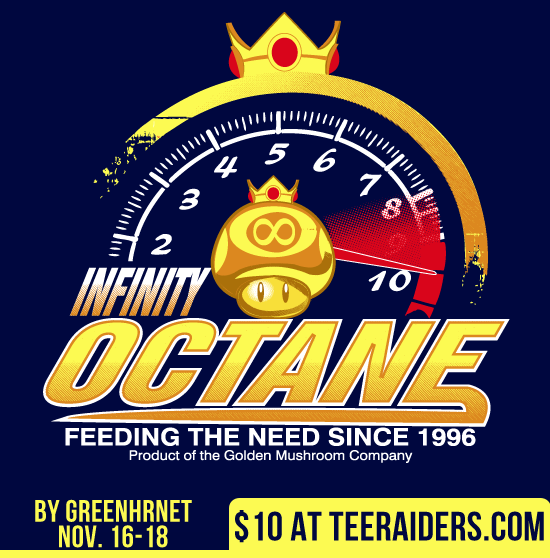 The image is called "infinity octane." Ha!