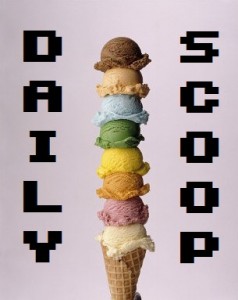 Well, I guess the title should really be "Time to order BioShock Infinite if you haven't done so already," because Irrational Games is having a free shipping deal from now until December 23rd. And that's free release day shipping for BioShock Infinite, in case you didn't realize it. The only thing that could be better than all of that is if the game was coming out, say, tomorrow.
There are a few small Blilzzard deals at Amazon today. The World of Warcraft Battle Chest is just $9.99, World of Warcraft: Mists of Pandaria Collector's Edition is $39.99, and Diablo III is $34.99. This is the perfect time to stock up on those Blizzard titles you missed!
Sadly, no t-shirts today, folks! Hopefully we'll have a few good ones tomorrow – or not, as my wallet doesn't want the temptation.