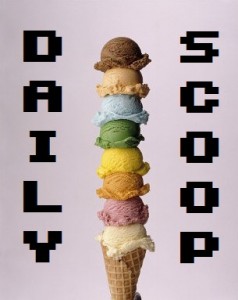 Today is a big day here in America – the day to vote! I did my civic duty earlier today, and now I've got a nice shiny sticker showing that fact off. And tonight, I'm heading out for board game night to relieve some of the stress of this election. At least after tomorrow, people will stop talking about politics for three and a half more years!
Not too much going on with deals, other than mega sales (still!) on Xbox 360 consoles over at Amazon. Save anywhere from $50 to $115! It's utter madness. You might also want to take some time to check out their decent clearance section right now. Scoop them games up!
No t-shirts today, unfortunately! But Shirt Punch is having a grab bag, so you might want to take your chances in the hopes that you can get one of these awesome shirts for $6!