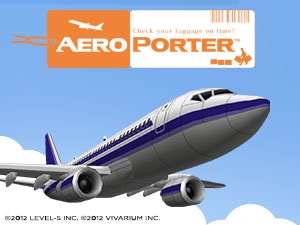 It's Thursday, so welcome to your weekly dose of Nintendo Downloads. This week we've got another Level-5 collaboration for the 3DS, Aero Porter, yet another re-release of Pac-Man, and a pair of DSiWare titles.
More details? Why yes, we have them:
3DS eShop
Aero Porter – Level-5 and Yoot Saito team up to bring you Aero Porter, an airport simulation and puzzle game that will have you sorting luggage, expanding your airport's operations and avoiding security mishaps. It's your job to put your airport on the map and help it grow from a sleepy regional terminal to a bustling international hub.
Pac-Man – Control iconic character Pac-Man as you navigate through mazes, eating Pac-Dots and simultaneously avoiding devious ghosts. Warp from one edge of the maze to the other using tunnels, or eat a Power Pellet to turn the tables and make the ghosts vulnerable. Earn extra points to achieve the high score and see how far you can get before losing all your lives.
DSiWare
Invasion of the Alien Blobs! – A mysterious alien life form has appeared from outer space and is raging war against humanity. Use your stylus to take a stand against the invasion by squashing the alien blobs one at a time. With just 10 seconds to deal with each attack wave, you have no time for sightseeing as you travel the globe to fight off the blobs.
Bloons TD 4 – The monkeys are ready to take down the enemy from land, air and sea in this classic tower defense game. Using a ranking system, you can build up your experience and gain access to powerful towers and upgrades like mortar strikes and banana farms. Can you battle through all 75 rounds to earn the gold medal?