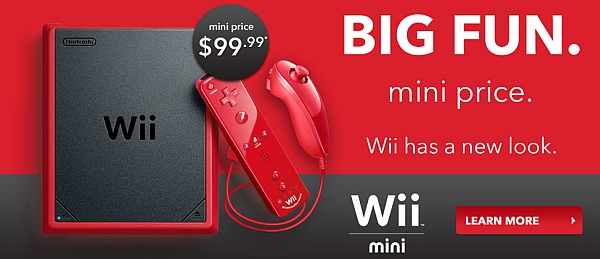 It looks like Nintendo isn't done launching new consoles. After the Wii U's release on November 18 (and the upcoming European launch on November 30), Nintendo plans to release the Wii Mini exclusively in Canada for $99.99 on December 7.
So what exactly is the Wii Mini? It's a Wii system in a smaller form factor featuring a matte black finish with a red border. The included Wii Remote Plus and Nunchuk also feature bright red plastic.
The catch is that the Wii Mini is a Wii-only system. That means no GameCube support and no Internet capabilities either. That's not ideal for a serious gamer, but it looks so snazzy!