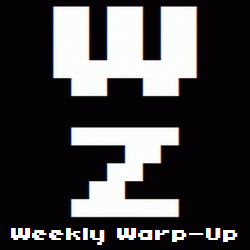 No, that's not a typo. Welcome to the Weekly Warp-Up, your weekly wrap-up of the biggest and the best articles posted at Warp Zoned this week…
It's been five days and I still can't believe that Disney owns Lucasfilm and the entire Star Wars franchise. It feels like the natural order of things has been upended and, yes, that there's been a disturbance in The Force.
While I'm absolutely giddy to go see Episode VII in three years (really, how bad could it be?), we put the future of LucasArts to a debate in The Good, The Bad, and Disney's Acquisition of LucasArts. What will Emperor Waltatine do to Lucas' game development house? We don't know for sure, but we've got some theories.
If all this Star Wars stuff doesn't interest you, you should check out our other big articles from the week: What We Played in October 2012, our picks for The Games of November 2012, and the fourth edition of Kickstart This
And there's even more non-Star Wars news after the break.
The Week in New Games…
Amazing Paperboy Delivers…
It's A Secret To Everybody…
343's Frank O'Connor has revealed that Halo 5 might be in development for the Xbox 720.
Square Enix's E3 2012 tech demo, Agni's Philosophy, is apparently a real game in developement for next-gen systems.
Billy Murray, a voice actor who has worked on three Call of Duty games, has confirmed he's begun work on Call of Duty: Modern Warfare 4. Anyone surprised?
And Finally…
Don't forget to vote this Tuesday, November 6. To help you remember, watch Barack Obama and Mitt Romney fight to the death in Political Kombat '12.