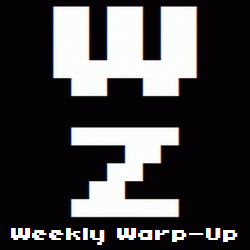 No, that's not a typo. Welcome to the Weekly Warp-Up, your weekly wrap-up of the biggest and the best articles posted at Warp Zoned this week…
We sat down with Rob Mann, the Community Manager at FarSight Studios, this week and got him to open up about the company's multiplatform hit, The Pinball Arcade.
The golden age of pinball might be over, but that hasn't stopped FarSight from creating epic simulations of some of the greatest tables ever built. Mann talked about the company's next DLC pack (which includes a table based on Star Trek: The Next Generation) as well as troubles with the 3DS version and a progress report on the Wii U version. If you love pinball, this interview is for you.
Hit the break for the rest of the Weekly Warp-Up, which is pinball free.
The Week in New Games…
Amazing Paperboy Delivers…
It's A Secret To Everybody…
New details about Grand Theft Auto V have been revealed in Game Informer.
BioWare has revealed that development has begun on Mass Effect 4… and they want you to tell them what to put into it.
And Finally…
NBA 2K13 was the biggest selling game of October 2012. In case you were curious.