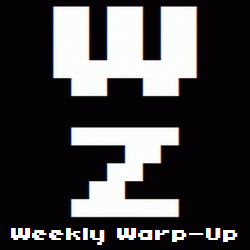 No, that's not a typo. Welcome to the Weekly Warp-Up, your weekly wrap-up of the biggest and the best articles posted at Warp Zoned this week…
The Wii U has arrived and it certainly created a frenzy this past week. The console is sold out practically everywhere and a Nintendo spokesman has officially confirmed that the company is done with Wii development. Rockstar Games even revealed they're "considering" a Wii U version of Grand Theft Auto V.
Obviously, that's just a rumor, but you can read all about more real news from last week after the break.
The Week in Reviews…
The Week in New Games…
Amazing Paperboy Delivers…
It's A Secret To Everybody…
And Finally…
There's a new DMC: Devil May Cry trailer to go along with the newly released demo.