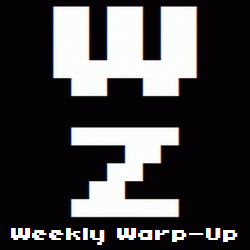 No, that's not a typo. Welcome to the Weekly Warp-Up, your weekly wrap-up of the biggest and the best articles posted at Warp Zoned this week…
Ladies and gentlemen, the Wii U has arrived! I understand if you're a bit too busy playing brand new games on your brand new console, but it's also important to note that Black Friday is only five days away. So if you're looking to pick up some new games or consoles (though not a Wii U, because those are sold out), you might want to check out what Target, Best Buy, and Toys R Us will have on offer. Spoiler alert: Toys R Us is having a big sale on Wii U games.
The rest of this week's news recap can be found after the break.
The Week in Reviews…
The Week in New Games…
Amazing Paperboy Delivers…
It's A Secret To Everybody…
And Finally…
The nominees for the 2012 Spike TV Video Game Awards have been announced. Is your favorite up for an Award?