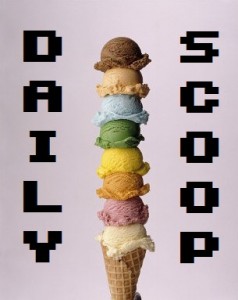 Wow. There are some specifically themed Indiana Jones shirts today, which seems random, but they're awesome, so that's ok! But first: let's talk about how last night's Encounters went! I nearly killed my whole party. Well, OK, that's not true. I did take more than one of them down more than once, but it was because there were some aspects of that final fight that were just unfair. Cheater-y unfair, almost. But they pulled it together and managed to defeat the Spider Queen. Oh, and Mystra's back. Bet you didn't see that coming!
Amazon's got two Xbox 360 console deals going on right now. The first one is the Xbox 360 4GB with Kinect Holiday Value Bundle, which comes with an Xbox Live three month Gold Membership, five digital Arcade Games (Acqua, Load Runner, R Type, Snoopy, and The Maw), $10 Amazon Instant Video Credit, Kinect: Disneyland Adventures, Kinect Adventures, an Xbox 360 Wireless Controller, and, of course, the Xbox 360 S Console and Kinect Sensor. The other one is the Xbox 360 250GB Holiday Value Bundle, which comes with the same three month membership and the same five digital games and the instant credit, as well as Forza 4 Essentials Edition, Elder Scrolls V: Skyrim downloadable token, an additional one month Xbox Live Gold Membership, as well as the 250 GB console. They've each been marked down to a $249.95, which is over $100 cheaper than their market value. Time to get that new 360 you've been wanting!
And now, time for t-shirts!
First up is "Run, Indy, Run" over at Tee Fury: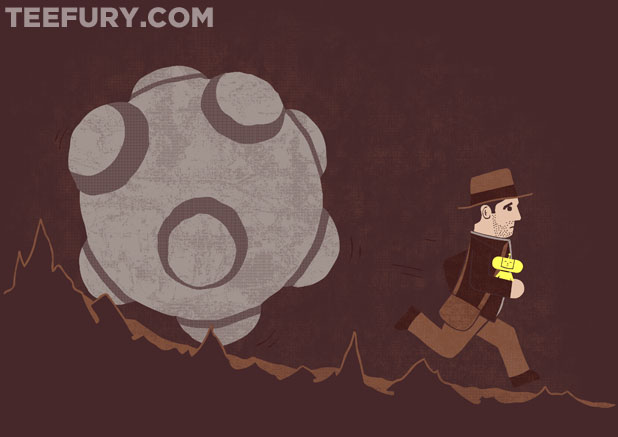 Shirt Punch TV has "Indiana Chu" to continue the theme: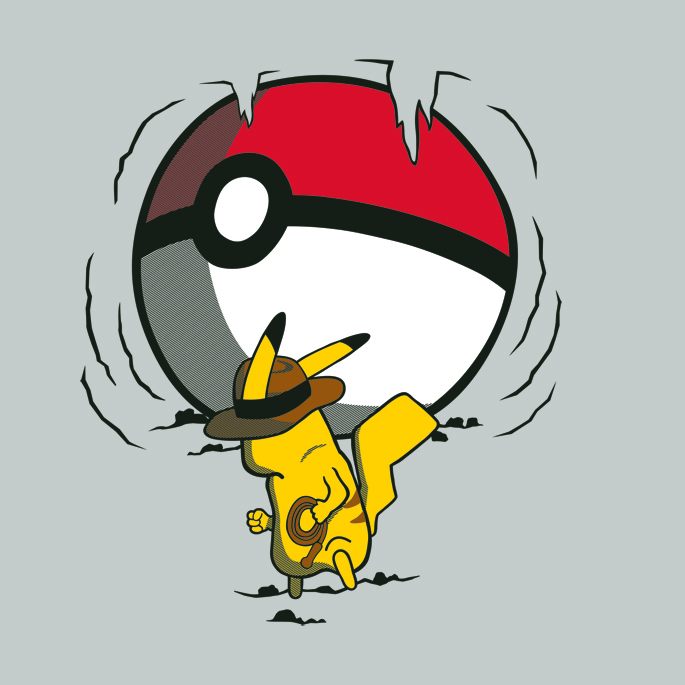 And let's finish it off with these sweet Dig Dug shirt at That Daily Deal: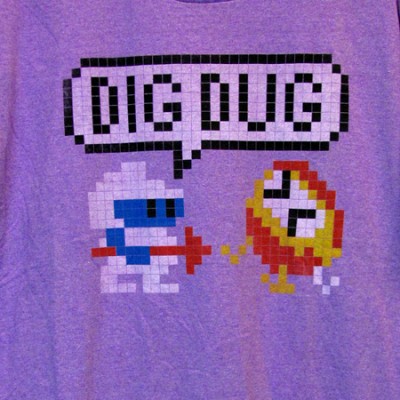 Pretty sweet!