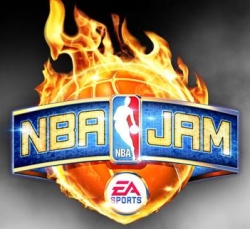 Electronic Arts has announced another round of shutdowns for some of their online-enabled games. This time the hammer is falling on EA Sports' 2009/2010 slate of games, including NBA Live 10 and NBA Jam. This announcement means that NBA Jam: On Fire Edition becomes EA's only basketball game with online play.
The publisher is also cutting the cord on online support for The Sims 2, claiming it's "no longer feasible to continue the behind-the-scenes work involved with keeping these games up and running."
You can find the full list of upcoming server shutdowns after the break.
December 31, 2012
World Series Superstars (Facebook)
January 3, 2013
January 11, 2013
FIFA Soccer 11 (PC, PS3, Wii, Xbox 360)
FIFA Soccer 11 Ultimate Team (PS3, Xbox 360)
Madden NFL 11 (PS3, Wii, Xbox 360)
Madden NFL 11 Ultimate Team (PS3, Xbox 360)
NBA JAM (PS3, Xbox 360)
NBA Live 10 (PS3, Xbox 360)
NCAA Football 11 (PS3, Xbox 360)
NHL 11 (PS3, Xbox 360)
NHL 11 Ultimate Team (PS3, Xbox 360)
January 14, 2013
The Sims 2 (PC/Mac)
TheSims2.com
January 19, 2013