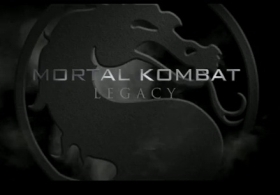 Warner Bros., Machinima, director Kevin Tancharoen, and NetherRealm Studios have announced that the second season of Mortal Kombat: Legacy will debut on Machinima's YouTube channel next Spring.
Tancharoen wants to make "Mortal Kombat: Legacy 2" bigger in every way and has recruited some interesting new actors to take on some of Mortal Kombat's most iconic characters. Casper Van Dien (of Starship Troopers fame) will take over the role of Johnny Cage while Mark Dacascos (from Double Dragon) will wear the razor-rimmed hat of Kung Lao. Best of all, Cary Tagawa will reprise his role from the first Mortal Kombat movie as Shang Tsung. Other additions to the cast for Mortal Kombat: Legacy 2 include Brian Tee as Liu Kang and Harry Shum, Jr. as the original character Kuai Liang. Kuai Liang is the canon name of Sub-Zero's younger brother, but the name will belong to a "warlord advisor" in the webseries sequel.
Ian Anthony Dale has been asked to play Scorpion once again. He'll be joined by the unnamed actors and actresses who will bring life to Ermac, Mileena, Kitana, Kenshi, and Stryker in season two. Stryker was famously played by Battlestar Galactica alum Tahmoh Penikett in season one, but it's currently unknown if he'll return for another round.
The first clip from Mortal Kombat: Legacy 2 will premiere during the Streamy Awards, which will be held on February 17.