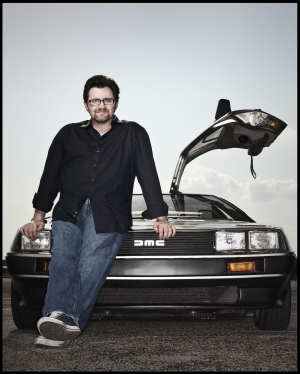 Ernest Cline's 2011 novel, Ready Player One, was a massive gift to nerds everywhere (especially ones who came of age in the 80s). And it sounds like he's gearing up to do it again with his next novel, Armada. The book has been described by publisher Crown as "The ultimate wish fulfillment to every video game fan on the planet."
Universal was so impressed by Cline's 20-page proposal that they've already purchased the film rights to Armada… even though the world only found out about it yesterday! The movie will be produced by Scott Stuber's Bluegrass Films and Dan Farah's Farah Films. Farah is also hard at work producing the Ready Player One film adaptation.
Obviously, it is much too early to discuss anything about Armada, book or film. But hopefully we'll learn more soon.
[Source: Variety]