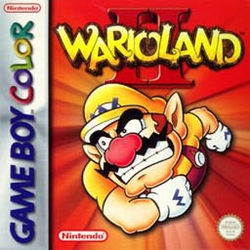 It's another big week for Nintendo's download services.
This week we're treated to the 3DS eShop release of Wario Land II as well as the computer-generated action of Escape Vektor. A large batch of formerly retail-only games including Pilotwings Resort, Mario Tennis Open, Bit.Trip Saga, and many more are also available to download today.
Wii U gamers will get the chance to download new games based on the game show staples Jeopardy! (never forget the exclamation point) and Wheel of Fortune.
Hit the jump to read up on what else the Nintendo-playing public can download today.
3DS eShop
Wario Land II – What kind of no-good ruffians would break into my castle and steal my treasures?! It's that rotten Captain Syrup and the Black Sugar Gang! I'm looking out for bad guys and scavenging for coins as I track down my treasures.
Escape Vektor – Vektor has been trapped inside the CPU for what feels like an eternity and you are his only hope of escape. As he travels through the CPU, help him recover his memories and destroy the different enemy types sent to hunt him. But be careful, the further Vektor gets, the more devious the CPU becomes!
Pokemon Rumble Blast – An action-packed Pokémon adventure in 3D without the need for special glasses, the game lets players battle against waves of opposing wind-up Toy Pokémon, connect and play with friends, and collect more than 600 Toy Pokémon.
Mario Tennis Open – In Mario Tennis Open, Mario and his Mushroom Kingdom friends return to the court for a flurry of intense tennis action, from engaging singles and doubles matches to skill-building Special Games and online play.
Pilotwings Resort – Pilotwings Resort puts the player in the pilot's seat as never before in this long-awaited three-dimensional update to the Pilotwings series!
Bit.Trip Saga – Bit.Trip Saga is a compilation of all 6 award-winning Bit.Trip games: Beat, Core, Void, Runner, Fate, and Flux! Bit.Trip Saga introduces 3D functionality to the series, giving the environments radical depth.
Pix3D – One thousand levels, 3 different game modes. Battle against time and get the highest score in the greatly-addictive pix puzzle game – Pix3D.
3D Game Collection – Play a round of Sudoku, do a relaxing puzzle or make the other player's ships sink to the bottom of the sea. A grand total of 25 game types in three magnificently themed worlds provide plenty of variety and lots of fun.
Riding Stables 3D: Rivals in the Saddle – Which family will win the coveted pasture? What is the big secret that will force someone resort to illegal practices? Immerse yourself in this gripping tale of true friendship and sinister plots. Train the ranch horses, take good care of them, and prepare for the final deciding tournament.
Wii U eShop
Jeopardy! – Join Alex Trebek and play as a contestant on "America's Favorite Quiz Show!"
Wheel of Fortune – Spin the wheel along with Pat Sajak and Vanna White on the virtual version of America's Game!
DSiWare
Anonymous Notes: Chapter 3 – From The Abyss – Sweep away the monsters wriggling in many places and get at defeating a strong boss monster lurking at the deepest portion of the dungeon.
Cake Ninja: Xmas – Slide the stylus across the screen to slice snowballs into small pieces like a true Ninja warrior.
Castle Conqueror Heroes II – The inhabitants refused to remain silent any longer, so they rose up and fought back. After the inhabitants won a victorious battle over the Imperial army, a new government rose to maintain peace, and the army left the planet.
WiiWare
Vampire Crystals – Vampires kept the zombies well drained by sucking their blood and Zombies ate Vampires that died from old age or illness. But on a fateful day, all this changed…