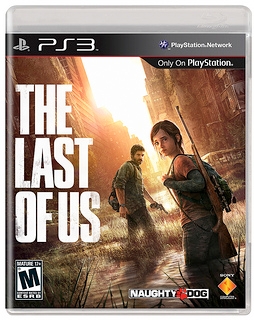 If you watched the 2012 Spike TV Video Game Awards, you know that Sony has given Naughty Dog's The Last of Us a May 7, 2013 release date. But did you also know it'll include a multiplayer mode?
Naughty Dog has been dropping hints about a multiplayer mode for awhile now, but now it's finally a sure thing. The news comes via the announcement of a pre-order bonus pack for the game offered through GameStop. Players who secure their copy of The Last of Us early will receive access to the Survival Pack, which will include the following multiplayer-specific swag…
Bonus Experience Points
Multiplayer Melee Attack Booster
Extra In-Game Currency
Special Customizable Character Items
Special Bonus Skins for Joel and Ellie (Unlocked Once Single-Player Campaign is Completed)
If you prefer to buy your games elsewhere, other retailers will be offering the Sights & Sounds Pack as a pre-order bonus. It'll contain a downloadable soundtrack, a PS3 Dynamic Theme, and two PSN Avatars (Winter Joel and Winter Ellie).
More details on The Last of Us's multiplayer mode will be revealed soon and don't forget to watch the Spike TV VGA trailer again.