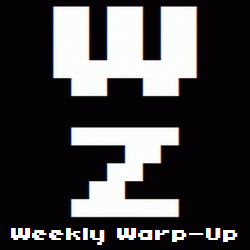 No, that's not a typo. Welcome to the Weekly Warp-Up, your weekly wrap-up of the biggest and the best articles posted at Warp Zoned this week…
There was a lot of non-announcement announcements made this week.
First up, Blizzard's Rob Pardo has revealed that the developer has a version of Diablo III "up and running" on console hardware. But they're still not ready to announce it and there's a possibility that the game may never be released.
Next, Valve's Gabe Newell has confirmed that his company is hard at work on the long-rumored "Steam Box" and will probably release it next year. But any details about the name, the price, and what it's capable of are still up in the air.
Finally, a job listing posted by PopCap Games has revealed the developer is working on a "AAA game." It probably won't be some brutal bloodbath, but it does use the same engine that powers Battlefield 3 and Medal of Honor: Warfighter. Alright then.
And here's a real announcement for good measure… There's just two more days to enter our contest to win a Best of Bond two-CD set and a copy of 007 Legends for the Xbox 360.
Hit the jump for more of this week's biggest news stories.
The Week in Reviews…
The Week in New Games…
Amazing Paperboy Delivers…
It's A Secret To Everybody…
And Finally…
The voice of GLaDOS (Ellen McClain) powers the massive mechs featured in the first trailer for Guillermo Del Toro's next film, Pacific Rim.