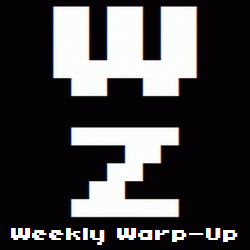 No, that's not a typo. Welcome to the Weekly Warp-Up, your weekly wrap-up of the biggest and the best articles posted at Warp Zoned this week…
The snow is finally falling in the Northeast and it looks like it'll be a white Christmas after all. That also means that the Warp Zoned offices are shutting down for a few days so we can be of good cheer. So enjoy your holidays and your family and your friends and your cookies and your presents. I'm hoping to find ZombiU under the tree, but that one might be better suited for Easter…
Oh, and before you go, check out our final Kickstart This! of the year, which actually doesn't include any Christmas-themed games.
Also, the Mayans were wrong, so we've got plenty of news articles for you to check out after the break.
The Week in Reviews…
The Week in New Games…
Amazing Paperboy Delivers…
And Finally…
We'll be back after Christmas with the second annual Golden Pixel awards. Be sure to check back and see if your favorite game from 2012 picked one up!