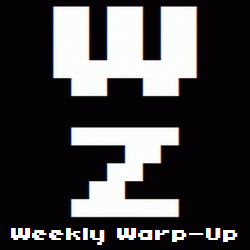 No, that's not a typo. Welcome to the Weekly Warp-Up, your weekly wrap-up of the biggest and the best articles posted at Warp Zoned this week…
2012 is coming to a close and we've begun our look back at the last year of video gaming. The second annual Golden Pixel Awards will be handed out next week, but first, you should definitely check out our Most Popular Articles of 2012. We'd really appreciate it.
It may have been the slowest news week of the year, but there's still plenty of other articles after the break.
The Week in New Games…
Amazing Paperboy Delivers…
It's A Secret To Everybody…
Guerrilla Games is hoping that 2013 will be "[their] biggest year since the release of the original Killzone."
And Finally…
"Link's Triumph" is the second greatest Zelda cartoon ever. You should definitely watch it.