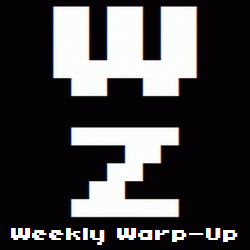 No, that's not a typo. Welcome to the Weekly Warp-Up, your weekly wrap-up of the biggest and the best articles posted at Warp Zoned this week…
Now that the Wii U has launched, analysts are extra concerned about the health of the console game industry. Spoiler alert: They think it sucks and is in trouble. Thankfully, we don't stand for that kind of fearmongering and want everyone to "Just Stop!" Consoles Are NOT Headed For a Crash.
Want more proof? How about the fact that Nintendo sold 400,000 Wii U consoles in its first week of availability. But I guess somebody forgot to tell Atari founder Nolan Bushnell, who is completely baffled by the Wii U.
We also explored "The Music of Sonic the Hedgehog" in a non-Wii U-related moment that we like to call the Speed of Sound.
More of this week's news can be found after the break.
The Week in New Games…
Amazing Paperboy Delivers…
It's A Secret To Everybody…
Nintendo is working on 3D Mario and Zelda games for the Wii U. Nobody's surprised, right?
Microsoft's Black Tusk Studios has officially opened their doors and have begun work on the publisher's next "Halo-like" franchise.
Bethesda is probably working on Dishonored 2.
Bungie can't catch a break. More details about their Destiny project have leaked out.
And Finally…
Nintendo Power's final issue is extremely fitting. It's the end of an era people!