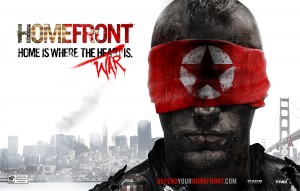 Crytek's purchase of the Homefront franchise hasn't impacted the development of Homefront 2. In fact, Crytek UK General Manager Nick Button-Brown confirmed (in an interview with VG247) that executives within the company want to unveil a more revealing look at Homefront 2 sooner rather than later. But, Button-Brown also confirmed that the title might be delayed due to Crytek's desire to create the best game possible:
"Crytek's focus is fairly similar to THQ's -namely to make the best game possible. So this will not have too much impact on the development itself. However, we might change the release date that we haven't announced, and move this to another release date we won't announce yet either."
THQ originally revealed Homefront 2's existence (and Crytek's involvement with the sequel) back in September 2011. At that point, the game had a late 2013/early 2014 release date. But due to THQ's financial problems and the title's eventual acquisition by Crytek, it's now best to think of Homefront 2 as a "when it's done" game.