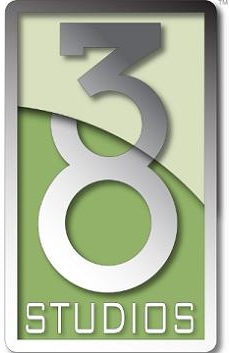 So it's come to this.
After striking out with the Amalur MMO (internally known as Copernicus), Curt Schilling's 38 Studios closed up shop last year. Even though the Big Huge Games-developed Kingdoms of Amalur: Reckoning did well with critics, gamers, and your local retailer, it wasn't enough to keep the developer's doors open. Now, Schilling has been forced to sell the infamous "bloody sock" so that his creditors (including the taxpayers of the state of Rhode Island) will be able to reclaim some of the money owed to them.
The "bloody sock" was worn by Schilling during the Red Sox's 2004 World Series victory over the St. Louis Cardinals. Schilling loaned the sock to the Baseball Hall of Fame in Cooperstown, where it resided as part of the museum's FENtennial exhibit last year. The sock is currently in position of Heritage Auctions and will be displayed at their Manhattan office before being sold at a live auction on February 23 (Internet bidding will begin on February 4).
According to Chris Ivy, Director of Sports Auctions at Heritage Auctions, the "bloody sock" is expected to sell for at least $100,000. Though that's considered a "conservative" estimate (insert joke about Schilling's political leanings here).
[Source: Associated Press]