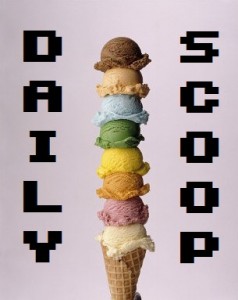 Tonight, we'll be playing Gamma World at Redcap's Corner! I'm really excited to try it out. I've made characters before but never actually got to try out the system, which is a fast-paced 4th-edition-esque joyride through a post-apocalyptic world. We've rolled up 12 random characters for tonight, and my fingers are crossed for one in particular. If you're interested, and live in the Philly area, feel free to stop by! We don't bite. Well, maybe the Pathfinder guys do. But not us!
No deals today, I'm afraid! It's been a pretty quiet week, unfortunately. But hey! Pandora's Tower is coming to North America. That's like a deal, right?
Just one t-shirt up today:
It's called "Power Pellets," and it's over at Shirt Punch: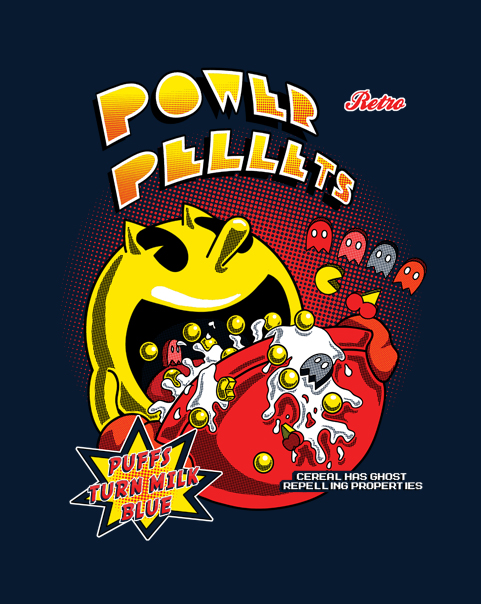 I like that the puffs turn milk blue!