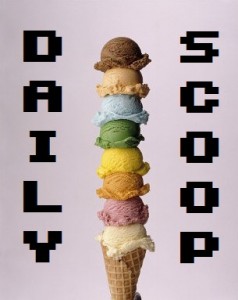 It is a scientifically proven fact that shorter work weeks always seem to feel like the longest weeks ever. It's like I've already had a full five-day work week in less than two days. Science, how is this even possible?
GameStop is giving extra for your trade-ins right now. When you trade any three games, you get an extra $10 credit. Not too shabby! Amazon's also got some deals going on as well. You can get an Xbox LIVE 12 Month Gold Membership for $10 off, as well as NASCAR The Game: Inside Line. Scoop 'em up!
Three good t-shirts today, two from the same site:
"Screw Attack!" is over at Ript, and it's awesome: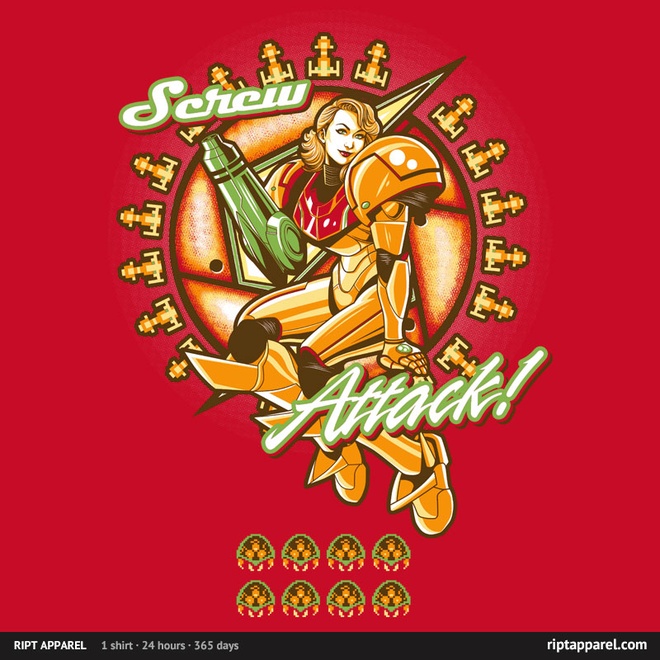 The other two are at Shirt Punch. One, "Mother of Fire," is a repeat (forgive me reusing the old image, it really is at Shirt Punch):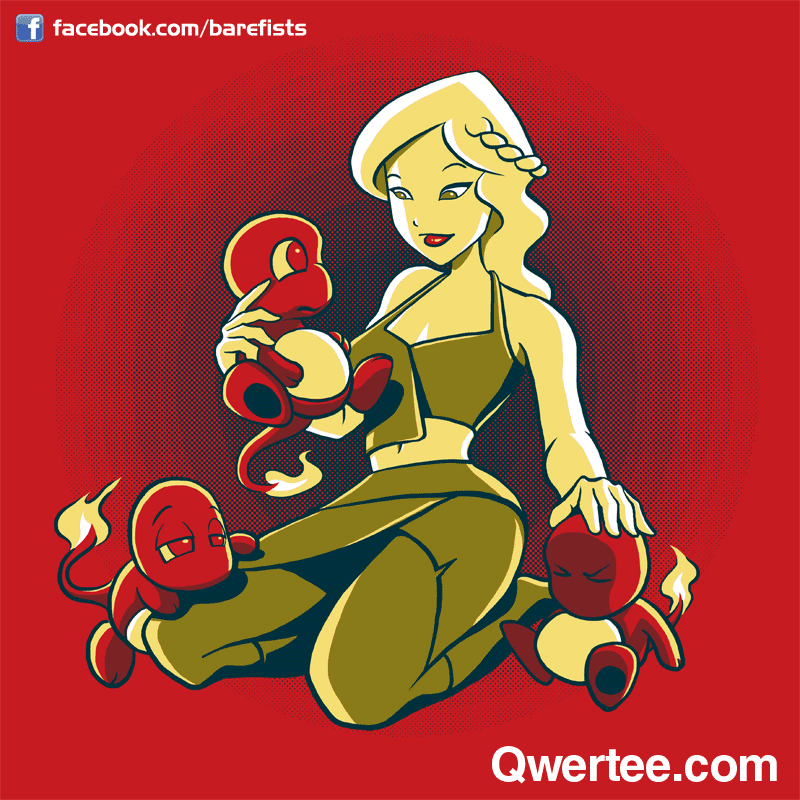 And the other is called "Two-Faced Plumber," and I love it: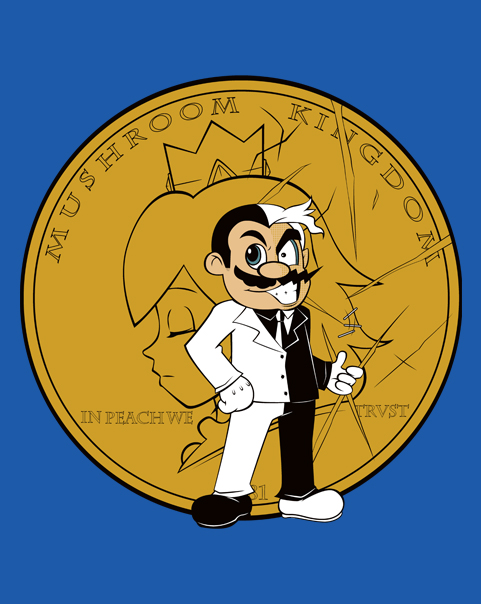 Totally rad.