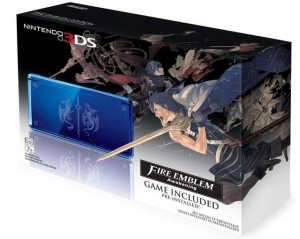 Check out this gorgeous special edition 3DS with artwork from the new Fire Emblem game, Fire Emblem: Awakening. Launching on February 4, the game will come pre-installed on this blue beauty. The $199.99 price tag will include a 4GB SD card along with all of the standard stuff that comes with the system.
Fire Emblem: Awakening will be just as brutal as its predecessors, meaning when your characters die, they're gone for good, making your decisions even more important than usual. This new installment in the series features a robust story filled with new characters.
Fire Emblem: Awakening will also be available on February 4, with a demo on the 3DS eShop on January 17. Additional maps will be available to buy starting on launch day, which will be accessible through the in-game world map.