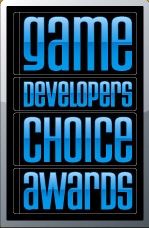 Journey continues its amazing end-of-the-year award run with six 2013 Game Developers Choice Award nominations, more than any other game.
Journey is up for Game of the Year, as well as Best Audio, Best Game Design, Best Downloadable Game, Best Visual Arts, and the Innovation award. The four other nominees that Journey will be competing against for Game of the Year include Dishonored (four total nominations), The Walking Dead (three total nominations), Mass Effect 3 (two total nominations), and XCOM: Enemy Unknown (two total nominations).
The 2013 GDC Awards will be handed out on Wednesday, March 27 during this year's Game Developers Conference in San Francisco. You can find the complete list of nominees after the break.
Game of the Year
Dishonored
Journey
Mass Effect 3
The Walking Dead
XCOM: Enemy Unknown
Best Audio
Assassin's Creed III
Halo 4
Hotline Miami
Journey
Sound Shapes
Best Debut
Dust: An Elysian Tail (Humble Hearts)
Fez (Polytron Corporation)
FTL: Faster Than Light (Subset Games)
The Room (Fireproof Games)
The Unfinished Swan (Giant Sparrow)
Best Game Design
Dishonored
Journey
Mark Of The Ninja
Spelunky
XCOM: Enemy Unknown
Best Downloadable Game
Journey
Mark Of The Ninja
Spelunky
Trials: Evolution
The Walking Dead
Best Technology
Assassin's Creed III
Call of Duty: Black Ops II
Far Cry 3
Halo 4
PlanetSide 2
Best Handheld/Mobile Game
Gravity Rush
Hero Academy
Kid Icarus: Uprising
The Room
Sound Shapes
Best Narrative
Dishonored
Mass Effect 3
Spec Ops: The Line
Virtue's Last Reward
The Walking Dead
Best Visual Arts
Borderlands 2
Dishonored
Far Cry 3
Halo 4
Journey
Innovation
FTL: Faster Than Light
Journey
Mark of the Ninja
The Unfinished Swan
ZombiU