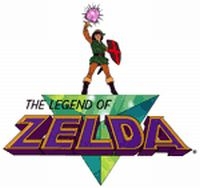 The first Legend of Zelda game for the Wii U will be this Fall's HD remake of The Legend of Zelda: The Wind Waker. But the first original Zelda game for Nintendo's newest system (The Legend of Zelda Wii U) is going to look a little less familiar.
Eiji Aonuma, Nintendo's overseer of all things Zelda, used today's Nintendo Direct presentation to muse a bit on the future of the franchise. During his talk, he revealed that the team's mission for the next game in the series is to "rethink the conventions of Zelda."
According to Aonuma, rethinking the conventions of Zelda will involve setting aside some of the more linear aspects of the series (such as requiring that all dungeons be completed in order and playing the game by yourself) and creating something a bit more wide open. Aonuma didn't come out and say the words "open world Zelda," but he certainly planted the seed.
Aside from his team's new mission statement, Aonuma also said he won't be talking about the next Zelda in any kind of detail until the visuals are ready for a public demonstration. Hopefully, that's sometime soon.