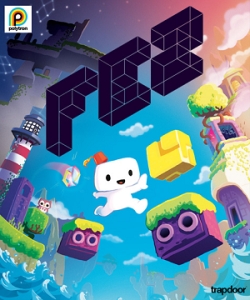 Writing on Polytron's official website, developer Phil Fish has confirmed that his acclaimed puzzle-platformer, Fez, will make its way to additional platforms in 2013:
2013 is going to be an interesting one, too.

For one, FEZ will finally be ported to other platforms.

Yes, i've heard you, dozens of people emailing me everyday telling me how much of an idiot i am for not porting FEZ to everything.
Fish didn't say specifically which platforms would receive a port of Fez in 2013, so I guess it's up to us to speculate. PC? PS3? Wii U? Maybe… Maybe… and Maybe.