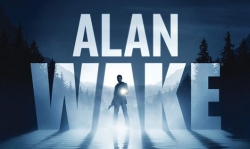 Remedy is looking ahead to a big 2013, but first they want to make sure everyone gets a good deal on the "Alan Wake Franchise" bundle on Steam. The bundle, which includes Alan Wake, the Alan Wake Extras DLC pack, and Alan Wake's American Nightmare, has been priced at $19.99 (a 50% discount) through January 5.
The Facebook post announcing the sale also confirmed that the developer has "Even greater Remedy news to come in 2013" and Creative Director Sam Lake tweeted this message in the waning hours of 2012:
Happy new year, all you lovely people! In 2013 we can finally start revealing what we've been up to. Can hardly wait. It'll be cool.

— Sam Lake (@SamLakeRMD) December 31, 2012
Lake himself stoked a few Alan Wake 2 rumors last year. Perhaps that's what Remedy is up to or perhaps not. But it sounds like we'll find out for sure very soon.