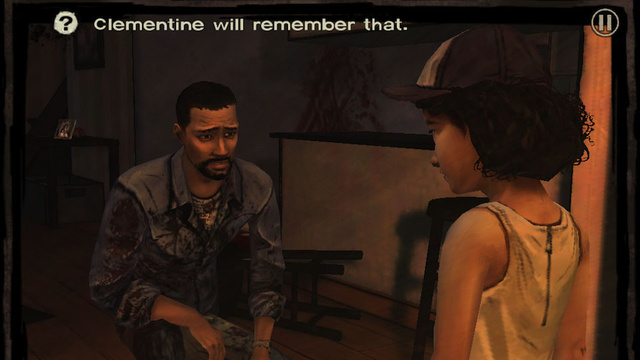 Unsurprisingly, The Walking Dead has done very well for Telltale Games. The company has sold 8.5 million episodes of the adventure game, according to an interview with Telltale CEO Dan Connors in The Wall Street Journal. This number is across iOS (iPad/iPhone/iPod Touch), PC, PS3, and Xbox 360. Connors said that about a quarter of these sales are on iOS, which makes it "the fastest growth for The Walking Dead among platforms, underscoring how important mobile devices are becoming in the eyes of game publishers," in the words of WSJ writer Matthew Lynley.
Touted as the Game of the Year for 2012 by multiple media outlets (and included in "The Apocalypse List" of our Golden Pixel Awards), The Walking Dead has been Telltale's biggest success to date. I'm not sure if this in any way signifies that iOS devices have "come of age as true gaming platforms," as Lynley suggests, but it's certainly a big step for the tiny machines.
Be sure to hit up the Wall Street Journal for the full interview with Connors.