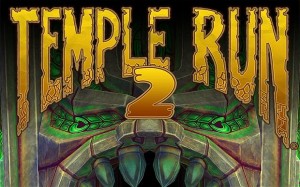 Temple Run 2, sequel to Imangi Studios' original Temple Run, was downloaded by quick fingers over 20 million times in just four days on the App Store. In that time, there have been over 210 million game sessions, which adds up to over 1,775 years of gameplay.
Holy. Crap.
It only took eight hours for the game to get to the #1 Free App, and right now, it's the #3 Top Grossing App. How long will it take it to overcome the original, which has been downloaded over 170 million times across the App Store, Amazon Marketplace, and Google Play?
Temple Run 2 is currently available for free from the App Store on iPad, iPhone, and iPod Touch. It's due to come out on Android devices later this week.