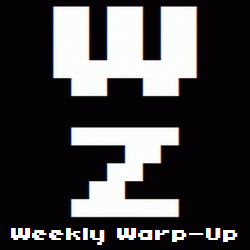 No, that's not a typo. Welcome to the Weekly Warp-Up, your weekly wrap-up of the biggest and the best articles posted at Warp Zoned this week…
2013 is off to a great start, but first, we took a look back and highlighted some of the best games of 2012 in our second annual Golden Pixel Awards. Spoiler alert: We loved Mass Effect 3 a lot.
If you're interested, we also did a smaller look back at 2012, specifically What We Played in December 2012. And continuing this theme, a look forward at The Games of January 2013.
But perhaps you'd prefer to look sideways at the biggest news stories of the last week. Well those are available after the break.
The Week in Reviews…
The Week in New Games…
Amazing Paperboy Delivers…
It's A Secret To Everybody…
And Finally…
Wreck-It Ralph will be available on DVD and Blu-ray on March 5. Woo!