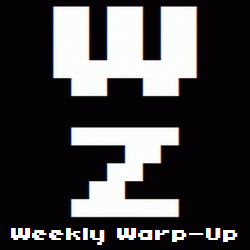 No, that's not a typo. Welcome to the Weekly Warp-Up, your weekly wrap-up of the biggest and the best articles posted at Warp Zoned this week…
There's very little actual news in the early part of the year. It's all rumors and innuendo and announcements of announcements of announcements. And we've got plenty of those to talk about. But this week's real top story is clearly the announcement of Dead Island: Riptide's Zombie Bait Edition.
The game's publisher, Deep Silver, announced the UK-only special edition with typical fanfare… Exclusive DLC! Special packaging! Concept art! A collectible statue! It would excite fans and leave everyone else alone, except this particular statue was an almost-lifesize bust of a female torso. Bust being the operative word here.
The public reacted. People who didn't understand what the big deal was counter-reacted. Deep Silver apologized in that half-hearted way that faceless corporations tend to do (it was so half-hearted that no one is even sure if the Zombie Bait Edition will be released as scheduled). And yet, what strikes me is that no one would have cared if Deep Silver had just slapped a head on their statue. A statue of a woman in a bikini is not something I'd have in my house, but a statue of just the breasts of a brutally murdered woman is pretty offensive. I wonder if Deep Silver has realized that yet?
If you're looking for more run-of-the-mill news and rumors, you can find them after the break.
The Week in Reviews…
The Week in New Games…
Amazing Paperboy Delivers…
It's A Secret To Everybody…
And Finally…
Bethesda has applied for a trademark for an apocalyptic television series set in the Fallout universe.