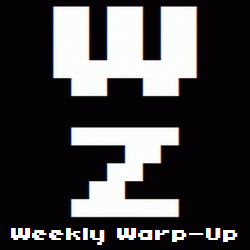 No, that's not a typo. Welcome to the Weekly Warp-Up, your weekly wrap-up of the biggest and the best articles posted at Warp Zoned this week…
We're 13 days into 2013 and this year's gaming landscape started to become a bit more focused this week. Sony dropped the God of War: Ascension multiplayer beta onto the PlayStation Network for PlayStation Plus users and we put Kratos and the other naughty gods through their paces. Spoiler alert: It's pretty great.
This week also brought with it the first details about Pokemon X and Y, the first "main series" Pokemon games for the 3DS; Lego Marvel Super Heroes, a surprsing announcement from the DC Comics-owning WB Games; the standalone version of DayZ, which has gone through a complete overhaul; and the surprise announcement of Major League Baseball 2K13.
Are you looking for more news from last week? Then look no further than the link below.
The Week in Reviews…
The Week in New Games…
Amazing Paperboy Delivers…
It's A Secret To Everybody…
And Finally…
People pledged $83 million towards gaming projects on Kickstarter in 2012. That is just unbelievable.