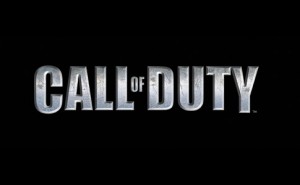 Are you sitting down? You might want to sit down. Activision has announced something shocking at their quarterly financial conference.
A new Call of Duty game is in the works and will be released this Fall.
OK, that's not very shocking. But Activision did announce Call of Duty 10 yesterday. That part's true, however, we don't know much about it at this point. Even the developer is a mystery. While 2013 is an "Infinity Ward year," Activision has confirmed that Neversoft, Raven, and Sledgehammer are all working on Call of Duty-related projects. But here's everything we know for sure, courtesy of Activision Publishing CEO Eric Hirshberg:
"The Call of Duty franchise continues to set the bar for innovation and we expect the new Call of Duty game in development for 2013 to raise that bar even higher."
Even with that tiniest speck of confirmation, I will hazard a guess that Call of Duty 10 will be released for the PC, PS3, Xbox 360, and Wii U sometime this November.
[Source: GameSpot]