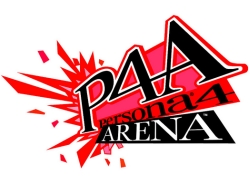 Welcome to your weekly update of the PlayStation Store. This week…
Bethesda has finally added the Elder Scrolls V: Skyrim expansion, Dragonborn, to the store.
Atlus has added the Persona fighting game spinoff, Persona 4: Arena.
Konami has added another Yu-Gi-Oh! game, Yu-Gi-Oh! 5D's Decade Duels Plus.
The top-down shooter Alien Breed is available as a PSN/Vita Cross-Buy game.
Twisted Metal (PSone) and Twisted Metal: Black (PS2) have been added to the Classics section.
A few other games were also added to the PlayStation Store this week and you can read all about them after the break. A full list of this week's new game add-ons can be found at the PlayStation Blog.
PS3 Full Games
Persona 4: Arena ($29.99)
Two months after the ending of the hit RPG Persona 4, a new threat has emerged in Persona 4 Arena! Jump into the next chapter of the story as Persona 4 enters a new genre in this 2D fighting game from the dream team of ATLUS and Arc System Works, made to be enjoyed by fighting game beginners and experts alike!
Everybody Dance: Digital (Free)
Get ready to rock the party! With the PlayStation Move motion controller and PlayStation Eye camera, Everybody Dance: Digital lets you dance to hip hop, pop and club favorites turning your regular get togethers into a rockin' dance party. This free download includes the game engine only (individual songs available separately).
PSN Games
Yu-Gi-Oh! 5D's Decade Duels Plus ($9.99)
Based on the popular Yu-Gi-Oh! 5D's animated TV series. Includes the latest cards from the official Yu-Gi-Oh! 5D's Trading Card Game. Battle through Single player or compete in 4 player tag duels with text and voice chat ability. Complete with the most robust card offering and the opportunity to purchase additional card packs to expand your deck.
PSN / Vita Cross-Buy Games
Alien Breed ($9.99)
Alien Breed is the classic sci-fi, top-down shooter developed by Team17. Launching originally in 1991, Alien Breed has now been re-imagined for PlayStation 3 system and PlayStation Vita system, which can only mean one thing… it's time to turn down the lights, turn up the sound and encounter Alien Breed again!
PS Vita Games
Rocketbirds: Hardboiled Chicken ($9.99)
The Rocketbirds have landed on the PlayStation Vita system with new game modes, puzzles, controls and characters! This cinematic platform adventure game offers full solo and co-op campaigns. Connect with a friend (Online / Ad-Hoc) and go on a rampage as a pair of Budgie commandos on a mission to save the general's daughter, or go solo in the new Hardboiled Difficulty setting and take down the evil penguin regime! Are you chicken enough?
Ecolibrium (Free)
Create a balanced eco-system by choosing different combinations of species, plants, and artifacts. Show your skills by acquiring fantastical creatures to populate your world, and sell them to friends online in player-to-player auctions. Compete with other users in the online challenges and climb up the global leaderboards to prove you have the dominant eco-system.
PSone Classics
Twisted Metal ($5.99)
Play the game that started it all, single handedly inventing the car-combat genre. Originally released in November 1995, Twisted Metal still stands the test of time as one of the ultimate PS one classics.
PS2 Classics
Twisted Metal: Black ($7.99)
Originally released on the PlayStation 2 in 2001, this release brought back famed game designer, David Jaffe, to deliver a faster, darker and more explosive rendition of the classic game.
Rebel Raiders: Operation Nighthawk ($9.99)
In this futuristic combat flyer, take to the skies and defend the front lines using over 20 advanced aircraft.