Gamemakers take inspiration from a variety of sources: films, books, graphic novels, and historical events have all been turned into great games. But television shows very rarely make the cut. With the recent success of Telltale Games' The Walking Dead video game (and another one from Activision somewhat needlessly on the way), we found ourselves wondering which other current TV shows could make the transition from our airwaves to our gamepads.
Arrow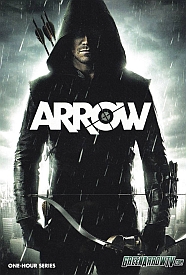 The CW's new superhero show is struggling to fill the shoes of the ten-season run that Smallville enjoyed (ironically, also starring a version of Green Arrow). It is more adult, more brutal, and, despite not having Erica Durance, a little bit sexier. Featuring an arrow-slinging vigilante in a hood and a weekly dose of parkour, you would be forgiven for thinking of Ubisoft's Assassin's Creed series. Just as those games jump into the past, so too does Arrow, when protagonist Oliver Queen has flashbacks to the island he was marooned on for five years. As an aside: the upcoming Tomb Raider reboot pretty much takes Green Arrow's backstory and places Lara Croft in the role. In the original game she was stranded on a mountain after a plane crash.
Back to Arrow – if Ubisoft was looking to utilise the AnvilNext gaming engine, it could do far worse in terms of source material, allowing the story to jump between the island flashbacks and the modern setting of Starling City, but free of the Assassins Creed mechanics and clichés.
Justified
The cowboy-hatted US Marshall Raylan Givens has a certain wit about him as he deals out justice to the residents of Harlan County, Kentucky. With drug deals, shootouts, love interests, rednecks, religious nuts, prostitution rackets, and dynamite, you have all the ingredients for a Rockstar game. If it was executed correctly, and the strength of the writing was kept from the show, Justified the game could combine the best of Rockstar titles like Grand Theft Auto, Red Dead Redemption, and L.A. Noire into a third-person investigative shoot-em-up.
Person of Interest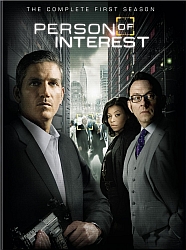 What started out as a 21st Century version of The Equalizer has quickly been fleshed out into one of the most watched shows of the last few years. The pairing of Jim Caviezel's no-nonsense ex-CIA agent John Reese with computer geek Harold Finch, played by Lost alumni Michael Emerson, is the ultimate brains and brawn. The crux of the show centres on a machine which Finch created for the U.S. Government to spy on everyone in New York, but the machine can see when ordinary citizens may be in danger, and so it is up to Finch and Reese to save or subdue whatever person the machine gives them via their Social Security number.
When Ubisoft Montreal showcased Watch Dogs at E3 last year, there was a hint of what a Person of Interest game could be. It could be an open-world New York, with the main protagonist spying, surveilling, force-pairing phones with people before deciding whether they were the good guy or the bad guy. With an overarching plot featuring uber-hacker Root, mobsters, the CIA and the FBI, any developer would have lots of material to work with.
Nikita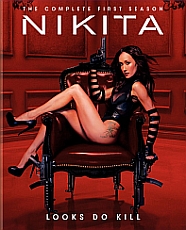 Hot assassin? Check. Hot young apprentice? Check. Big bad Government agency known as Division? Check. Brooding, dark-eyebrowed love interest? Triple-check. Now in its third season, the material in Nikita has been reworked multiple times over the course of the character's history. First there was the original film (1990), then an American remake (1993), a syndicated show (1997-2001), and today's Nikita. After so many copies, it probably should have left our screens quickly and painlessly. However, thanks to lots of guns and explosions alongside Maggie Q's hot body and sharp tongue, the series has exploded into its third year on the box.
You could go in several directions with this, but the right mix of stealth versus gunplay might mean something like a combination of Batman: Arkham Aslyum along with a dash of Metal Gear Solid. This would be a solid approach to missions, allowing Nikita to trek around the globe, wiping out Division's assets in the hopes of destroying the people who made her the best a killer can be. Side missions could include playing as her sidekick Alex, an agent within Division itself.
Once Upon a Time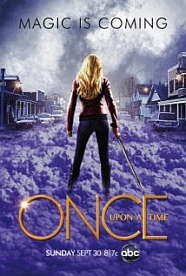 Imagine a town where all the storybook characters you knew actually existed, transported to this realm from one of magic, with no recollection of who they are. That pretty much sums up Once Upon a Time. The protagonist would be Emma Swann, daughter of Snow White and Prince Charming, saved from the spell but raised as a foster child. Now the Sheriff of Storybrook, she must uncover the truth with the help of her son Henry, who she gave up for adoption, unknowingly – and ironically – to the Evil Queen.
With a huge ensemble cast, and the action jumping back between our world and that of the fairy tale characters, this show is absolutely ripe for being retooled as an RPG. Think Final Fantasy with characters we are familiar with, yet fresh enough to pique our interest once again by adding twists to their tired tales. Given that the recent spate of RPGs have all been of the same ilk (swords, dragons, dungeons), the material here could provide a vital boost to reinvigorate the genre.
Tune in Next Time!
So there you have it, readers. There were a few shows that almost made the list – spy satire Archer, motorcycle gang drama Sons of Anarchy, and British superhero teenage drama Misfits – but some shows bend towards game development more than others. Which current shows would you like to play?