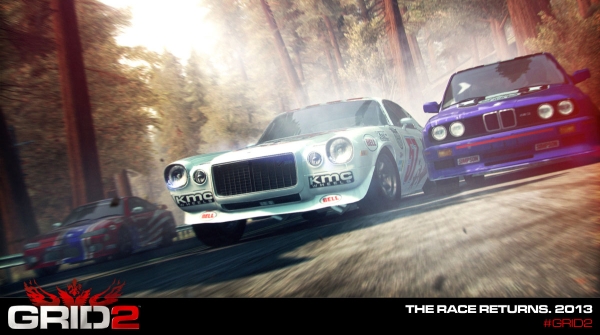 Racing fans only need to wait a few short months before being able to rev their virtual engines. Codemasters announced today that Grid 2 will hit stores on May 28th in North America, and May 31st abroad. Also detailed was the game's pre-order incentives, which are as follows:
Pre-orders at GameStop get the McLaren Racing Pack and GTR Racing Pack, which includes the McLaren MP4-12C GT3, and the Nissan GT-R SpecV. In addition, the pre-order also unlocks two routes for the Brands Hatch and five routes for Yas Marina. You also get to participate in some special online events.
If Grid 2 is pre-ordered at Best Buy, you get the IndyCar pack, giving you the Dallara IndyCar, two routes for the Indianapolis Motor SpeedWay Oval circuit, and another exclusive online event.
Finally, those who pre-order from Amazon get the Head Start pack, netting the Mercedes-Benz SLR McLaren 722 GT and a RaceNet bonus. Amazon pre-orders also get discounted car upgrades.
Grid 2 will be available for the PC, PS3, and Xbox 360.