Well, it's finally here: the end of Season One of the ambitious Halo 4 Spartan Ops episodic co-operative multiplayer mode. There have been a lot of ups and downs over the 10 episodes, but fortunately, it ends with a bang – literally.
Platforms: Xbox 360
Publisher: Microsoft Game Studios
Developer: 343 Industries
Genre: First-Person Shooter
Release Date: February 18, 2013
ESRB Rating: Mature
Gameplay-wise, Episode 10 doesn't do much different than the previous four episodes. You still battle big, fast-spawning waves of enemies in between running back and forth to various objectives. You fight on the same maps, but with a few new areas to play in, including a huge outdoor location where things get crazy intense. Vehicle combat is limited, but the beloved Mantis mech makes a brief and welcome return.
It's the story that really makes Episode 10 shine. The first five episodes had a bland, unoriginal story about finding a Covenant terrorist that seemed slapped together, simply to give some context to the gameplay. It wasn't bad, but it certainly wasn't inspired either.
This all changed with the last five episodes, where things really heated up. In fact, the story not only builds some great tension and excitement, but the ending has a huge impact on Halo 5. If deciding the fate of Requiem wasn't enough, it is the shocking emergence of a very powerful and dangerous new enemy that really turns the whole Halo universe on its head. Of course, this could all be resolved in Season 2 of Spartan Ops, but I really hope they carry it over to Halo 5. So if you were a bit turned off by the story in the first half of the season, I highly recommend that you check out the second half because you definitely don't want to miss the surprise ending.
Of course, the big question is whether or not there will even be a Season 2. Overall, Spartan Ops has been a success, providing fun co-op multiplayer and a gripping story. But this is tempered with the fact that it was really only the second half of the season that saw the true potential of Spartan Ops. Also, the cost of producing the cinematic cutscenes really hurts the possibility of a second season: paying the voice actors, motion capture performers, musicians, animators, programmers, artists and so on will cost big bucks. And that's even before you get to the actual work on creating the maps and gameplay.
I'm hopeful 343 Industries will create Season 2, but I wouldn't hold my breath. Heck, I wouldn't be surprised if they left it out of Halo 5 altogether and went back to the much more cost-effective Firefight "Horde" mode. So until we find out the future of Spartan Ops, we should enjoy the exciting battles of Episodes 6 to 10, and even replay the highlights of the first half of the season. Oh yes, and ponder what dastardly evil our new enemy could be devising for the future.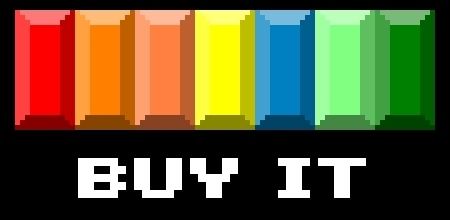 Review Disclosure: Halo 4: Spartan Ops Episode 10 is available as a free download for owners of Halo 4. A retail copy of Halo 4 was purchased by Warp Zoned for the purposes of this review.