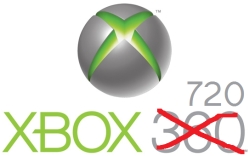 That didn't take long. CVG is reporting that they've heard from "inside sources" within the development community and the word is that Microsoft will unveil their next-generation system, the Xbox 720/Durango, at a one-night-only media event in April.
Lending further credence to these sources, a poster on NeoGAF has unearthed a domain registration for XboxEvent.com. The domain was registered by Eventcore, an event management company that lists Microsoft among its clients.
If true, it's great that we'll learn more about the next Xbox sooner rather than later. But what happened to the specialness of E3? Does anyone else miss when E3 was special? Because I sure do.