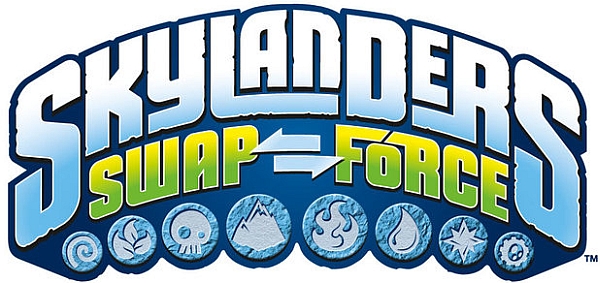 Skylanders Giants is less than four months old and Activision is already ready to announce the next game in the series. Skylanders Swap Force will make its worldwide debut this weekend at the 2013 Toy Fair. Taking up residence in booth 3061, Activision will unveil Swap Force's 16 new customizable characters at the Javits Center in New York City.
Here's some of the new features that the kiddies can look forward to in Skylanders Swap Force:
Swap Force builds upon the success of the franchise's signature gameplay with an all-new innovative play pattern — swapability — that gives kids more choice than ever before by letting them swap the top and bottom halves of the toys to create their own characters. The game lets Portal Masters reconfigure 16 Swap Force characters into more than 250 unique combinations. Kids can mix and match characters' powers and moves, and then bring them to life in the game. Fans of the franchise also can play Skylanders Swap Force with their entire collection of characters from both Skylanders: Spyro's Adventure and Skylanders Giants, now with the added capability of jumping.
Skylanders Swap Force is in development at Vicarious Visions and will likely be released this Fall for every platform imaginable.