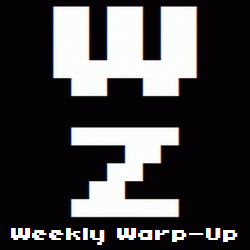 No, that's not a typo. Welcome to the Weekly Warp-Up, your weekly wrap-up of the biggest and the best articles posted at Warp Zoned this week…
It's finally here… I think. Sony is ready to announce their plan for the PlayStation 4/Orbis… I think. It's all still very murky and it could just end up being another teaser of a teaser of a teaser, but it's something to look forward to. Come on, February 20, don't disappoint me!
If you'd prefer something a little closer to now, the Warp Zoned staff took their monthly look back at What We Played in January 2013 and a look forward at The Games of February 2013. Our UK Correspondent, Andrew Rainnie, also delved into the question of when's the right time to buy a Wii U game when you're still unsure about purchasing the system in Why I Bought A Wii U Game Without Owning A Wii U.
There's more news from the here and now after the break.
The Week in Reviews…
The Week in New Games…
Amazing Paperboy Delivers…
It's A Secret To Everybody…
And Finally…
Are you ready for some football? EA's annual Madden Super Bowl Simulation has picked the Baltimore Ravens over the San Francisco 49ers in tomorrow's big game. The venerable football franchise is also gearing up for its next iteration with the announcement that Madden NFL 14 is set for August 27 and that it'll actually be titled Madden NFL 25 in honor of the franchise's 25th anniversary.