In March 2011, we reported that GK Films had acquired the film rights to the Tomb Raider franchise, and that a reboot of the film series was on its way. Now that the reboot of the game has launched, the good people at Crystal Dynamics, who have been developing the Tomb Raider games since 2006, are working closely with uber-producer Graham King's outfit GK Films on a third cinematic outing for Lara Croft. The film will follow the game's lead and reboot the series, possibly even using the plot of the new game. This is unlike the two previous films, which used plots that were entirely independent from any game in the franchise. It is perhaps for this reason that they are best described as "watchable."
The Tomb Raider film reboot joins a slew of celluloid adaptations currently in development, including Assassin's Creed, Deus Ex, Need For Speed, Hitman (again), Shadow of the Colossus, as well as Splinter Cell and Ghost Recon. But the big question on everyone's lips is, "Who will play the new Lara Croft?" With the arrival of the game last week, we thought it might be a good time to have a look at ten potential actresses who could take the Tomb Raider baton from Angelina Jolie.
Aisling Loftus
Currently gracing our screens as Agnes Towler in Mr. Selfridge, Loftus received high praise when she was thrust into the spotlight as the lead character in the 2011 BBC drama Dive. Just 24, Aisling has been cutting her acting chops since the age of 10. The only thing that may hinder her chances is that despite her mammoth workload, she is still relatively unknown. However, Lara Croft is a name in herself, so casting directors would be wise to pick someone who has the acting abilities, regardless of name recognition.
Kaya Scodelario
At 21, Scodelario is the youngest actress on our list. Her big break was in the E4 teen series Skins at the tender age of 14, rising through the ranks while taking bit parts in feature films such as Duncan Good's Moon and the remake of Clash of the Titans. Since then she has had numerous feature roles, including a captivating turn in Andrea Arnold's adaptation of Wuthering Heights, and alongside Dakota Fanning in Now Is Good. As with Loftus, she is not yet a recognised star, but with several films on her slate, she could well be in with a shout.
Emma Watson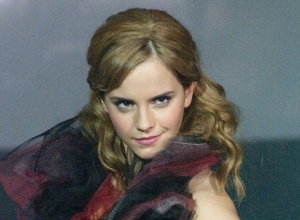 Possibly forever to be known as the loveable muggle-born Hermione Granger from the Harry Potter film adaptations, Watson has been busy since leaving the world of magic behind. She starred in the 2012 film, The Perks of Being a Wallflower, and is shooting alongside Russell Crowe and Anthony Hopkins in Noah for Oscar-winning director Darren Aronofsky. Still, the ingrained image of being Harry Potter's swotty mate may be seen as a challenge, but then again, Lara Croft starts off as an academic before becoming the tough heroine, so Watson's baggage could be ideal for the transformation.
Emilia Clarke
Or as I like to think of her, "Mother of Dragons." Despite her bleached blonde look as Daenerys Targaryen in HBO's Game of Thrones, she is a natural brunette, and her recognition from the show certainly garners her star status among Tomb Raider's target audience. In extra kudos to Clarke, she is currently dating Family Guy creator Seth MacFarlane.
Hayley Atwell
Best known for portraying Captain America's wartime sweetheart Peggy Carter in The First Avenger, she manages to shift artfully between big screen blockbusters, small screen drama, and stage productions. Most recently she earned critic's praise in the second season of Charlie Brooker's alternate reality show Black Mirror. We will next see her canoodling with Andre '3000' Benjamin's Jimi Hendrix in All Is by My Side alongside Imogen Poots (see below).
Imogen Poots
The star of 28 Weeks Later already has one game adaptation underway, having been cast opposite Breaking Bad's Aaron Paul in Dreamworks adaptation of EA's Need For Speed. The 24-year-old Londoner already has an established cinematic career, dividing her time between British films and American productions.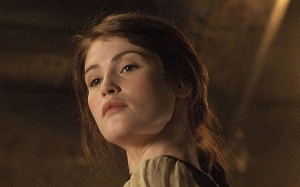 Gemma Arterton
With one video game adaptation, 2010's Prince of Persia: The Sands of Time, under her belt, Arterton could be a prime choice. Effortlessly jumping between indie hits like Tamara Drewe, and big budget affairs such as Hansel & Gretel: Witch Hunters, Arterton has the looks, the name, the ability, and the experience to bring Lara Croft to life.
Dakota Blue Richards
Richards first burst onto our cinema screens when she was just 13 as Lyra Belaqua in Chris Weitz's ill-conceived and ultimately disappointing The Golden Compass, the first book of Philip Pullman's His Dark Materials trilogy. Since then, the blossoming youngster has been seen in a number of TV shows, including Skins. Having now grown up, perhaps the 19-year-old could join the swelling ranks of successful child actors that continue into adulthood by tackling the tough role of Lara.
Lauren Cohan
Fans of The Walking Dead may know her best as Glenn's squeeze Maggie, but the versatile actress, born in Philadelphia and raised in Britain, previously had guest runs in The Vampire Diaries and cult spy comedy Chuck. She has won minor roles in a number of films, but has yet to break have that big break out role. With a crisp English accent and amazing good looks, she is an ideal choice for the part of Miss Croft.
Olivia Wilde
Well, I had to give you one American (but let's face it, English accents are best left to natives – Natalie Portman in V for Vendetta being a prime example. Or Don Cheadle in Ocean's Eleven. Don't get me started on Dick Van Dyke). The star of House and Tron: Legacy, who stole my heart in the criminally underrated The Black Donnellys, has already been rumoured for the role. Said rumour has been kicking around for years and denied by her management. The source is most likely a Lara Croft-themed photoshoot Wilde purportedly did for House's sixth season that was spotted by Screen Rant. Still, judging by the photos and her library of previous work, Wilde should certainly be a contender (as long as she can pull off the accent).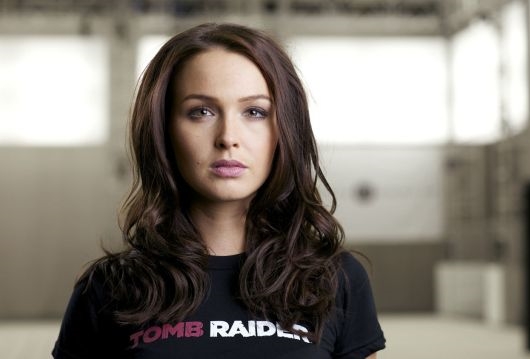 And An Honourable Mention… Camilla Luddington
We could not complete our list without the current voice of Lara Croft (who oddly, has the same initials reversed!). Despite being born and raised in the English county of Berkshire, Luddington has mostly worked as an actress in the States, with bit parts in CSI and Days of Our Lives. It is ironic then that her big break came after playing the potential future queen of England, Kate Middleton, in a dramatisation of her relationship with Prince William, simply titled William & Kate. The TV movie, rushed through production by Lifetime to cash in on the Royal Wedding of 2011, was savaged by critics and scorned by royalists.
However, Luddington has managed to bounce back, winning a recurring role on a slew of long running TV shows including Californication, True Blood, and Grey's Anatomy. While it would be nice to see the voice actress win the roles of her film counterpart, in reality, Luddington has much the same chance of playing Lara Croft on screen as Nolan North has of playing Nathan Drake.
There you have it, readers. Is there a favourite for you amongst this fine selection of actresses? Or have we missed someone who could better portray the shipwrecked heroine? Let us know in the comments.