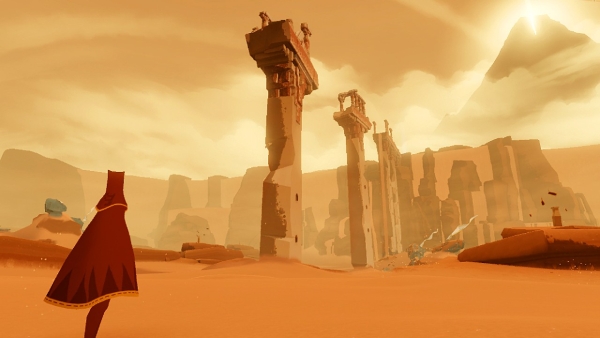 Despite critical acclaim (including five BAFTA Award wins last night), do not expect to see a sequel to Journey. Robin Hunicke, the game's Executive Producer, told IGN that due to thatgamecompany's recent mass exodus (including Hunicke herself), no one is ready for a sequel.
"I think we all put a lot of heart and soul into Journey, so we'd like to leave it where it is," she explained. "It's pretty much perfect the way it is, we don't want to mess with that so I would imagine there would be no Journey 2."
Thatgamecompany has recently stated the studio is no longer exclusive to Sony and many employees have moved on to new companies and begun development on a variety of unannounced projects.