Weekly Warp-Up: End of February 2013 Edition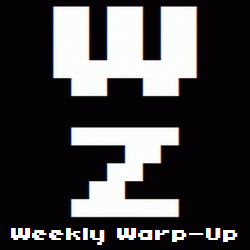 No, that's not a typo. Welcome to the Weekly Warp-Up, your weekly wrap-up of the biggest and the best articles posted at Warp Zoned this week…
We've got a rather random trio of features to promote in this week's Weekly Warp-Up. The staff took stock of the previous four weeks and put together a list of What We Played in February 2013 while also looking ahead to next month and highlighting The Games of March 2013.
We also put together another edition of Kickstart This! This time the spotlight shines on Throw Trucks With Your Mind, Death Inc., Rogue System, Omega, Enemy, and The Golem.
More news from this week (including several new PS4 announcements) can be found after the break.
The Week in Reviews…
The Week in New Games…
Amazing Paperboy Delivers…
It's A Secret To Everybody…
And Finally…
Go forth and play some games on this fine Sunday.
It's Dangerous To Go Alone! Read This.
A Commenter Is You!