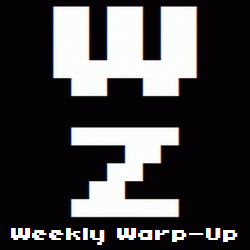 No, that's not a typo. Welcome to the Weekly Warp-Up, your weekly wrap-up of the biggest and the best articles posted at Warp Zoned this week…
Another week, another major video game convention to contend with. The 2013 Game Developers Conference wrapped up on Friday and, as promised, we learned a few things about some of gaming's biggest titles.
DICE displayed Battlefield 4 for 17 minutes and really showed off the shinier portions of their new Frostbite 3 engine. And Journey showed its muscle once more as it took home six GDC Awards. For the record, the organization only gives out 11 total awards. Finally, Hideo Kojima stopped being coy and confirmed that "Ground Zeroes" and "The Phantom Pain" are actually Metal Gear Solid V: The Phantom Pain. But then a Konami PR representative told us they were two separate games, which another Konami representative later confirmed.
Sigh… Watching Konami promote a new Metal Gear game is like watching two magicians try to entertain each other. We know all the tricks.
But at least there's still plenty of PAX East fun to talk about including The PAXpocalypse List, our look at the best games on the show floor. We've also got a Hands-On Preview of The Last of Us and a double shot of Shovel Knight: A Hands-On Preview and an Interview With Director Sean Velasco. Finally, we delve deep into the dark corners of the Shadow PAX, finding games and moments that were on the fringes of the PAX East experience.
Hit the jump for more news from the last week.
The Week in New Games…
Amazing Paperboy Delivers…
And Finally…
Watch William Shatner fight a costumed Gorn to promote the next Star Trek game. You'll thank me after it's over.