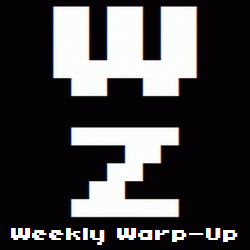 No, that's not a typo. Welcome to the Weekly Warp-Up, your weekly wrap-up of the biggest and the best articles posted at Warp Zoned this week…
Most of the Warp Zoned staff has made their yearly trek to the cavernous halls of the Boston Convention Center for the 2013 PAX East show. You can keep up with all of our updates by following our handy PAX East 2013 page and we'll have plenty more news, previews, and interviews from the show floor next week. Oh, and we continue our obsession with Shovel Knight in the latest edition of Kickstart This!
But don't think we forgot about every other corner of the gaming universe this weekend. Hit the jump for more news from the week that was.
The Week in Reviews…
The Week in New Games…
Amazing Paperboy Delivers…
It's A Secret To Everybody…
And Finally…
Did you feel burned by the bungled SimCity launch? Then I have good news… EA wants to give you a free game.