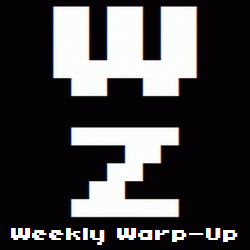 No, that's not a typo. Welcome to the Weekly Warp-Up, your weekly wrap-up of the biggest and the best articles posted at Warp Zoned this week…
The Tomb Raider reboot was released last week to pretty much universal acclaim, so this week we decided to take a look at 10 Actresses That Could Help Reboot the Tomb Raider Film Franchise.
Hopefully you'll agree with our picks, but I'm sure more than a few will make you ask, "Who?" (And I don't mean David Tenant).
But the biggest story of this past week is the emergence of Joakim Mogren, the CEO of Moby Dick Studio. The elusive developer appeared on GameTrailers TV to tout his company's first game, The Phantom Pain, and confirmed the game will be further detailed at this year's Game Developers Conference. But all this secrecy just makes me head hurt, so much so that I just want to scream, "Hey Hideo Kojima, WE KNOW You're Behind The Phantom Pain."
Prove me wrong, Mogren, prove me wrong. Until then, check out the rest of this week's news after the break.
The Week in New Games…
Amazing Paperboy Delivers…
It's A Secret To Everybody…
Battlefield 4 will get a full reveal at this year's Game Developers Conference.
SimCity has been modded to reveal a non-Maxis-sanctioned "offline mode."
And Finally…
An awesome father has hacked the old Donkey Kong arcade game to make Pauline a playable character for his daughter. Someone needs to start a "geek dad" of the year awards.