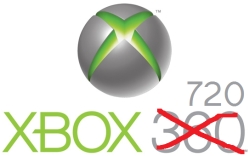 Somewhere in the bowels of Big Redmond is a prototype version of Microsoft's next console, the Xbox 720/Durango. The whole world (OK, maybe not Japan) is waiting to get a glimpse of the console and the next-generation games that it'll support.
One person who doesn't have to wait is GameStop CEO J. Paul Raines.
Speaking to GamesIndustry International, the leader of North America's largest game retailer has revealed that not only has he seen the Xbox 720, but that he's very impressed with it:
"We've been spending a lot of time with Microsoft, but we have to let them take the lead on this, but it will be a very hot, compelling device. They are doing some really cool stuff, and I'm eager to hear them start their announcements because I think the world is going to stand up and take notice," Raines commented.
Microsoft has yet to confirm when they'll take the wrapping off the next Xbox, but many in the industry expect the system to launch before the end of the year.